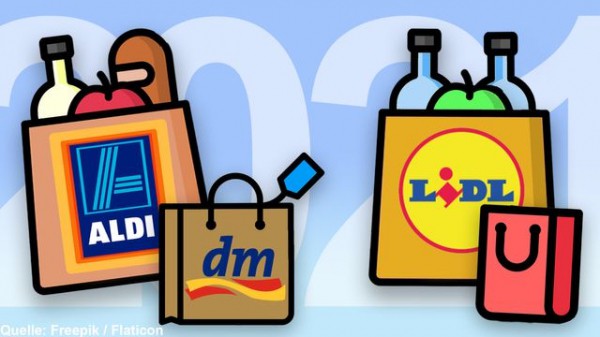 Aldi, Rewe, Rossmann, Hagebau & Co: Diese harten Regeln gelten aktuell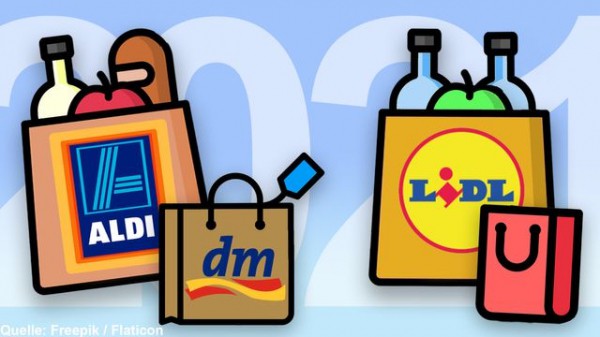 Kaum haben sich Verbraucher an die Regeln beim Einkaufen gewöhnt, gibt es nun wieder coronabedingte Ergänzungen und Änderungen. Besonders betroffen sind Baumärkte, Büchereien, Möbelhäuser, Schuhgeschäfte oder Modehändler. Doch auch bei Aldi, Lidl, Rossmann und Co. gibt es wichtige Änderungen. Der Einzelhandel bleibt nach einem Beschluss von Bund und Ländern weitgehendst geschlossen. Einzig Läden, die wichtige Produkte des Alltags verkaufen, bleiben geöffnet. Dazu zählen Supermärkte, Discounter, Drogerie-Märkte, Bioläden, Obsthändler, Tankstellen, Kioske, Schreibwarengeschäfte, Postfilialen oder Tiermärkte. In Hotspots gibt es neuerdings einen Bewegungsradius. Hier entscheidet dann, ob der Einkauf insgesamt einen "driftigen Grund" darstellt. Alle Infos in der Übersicht. Was gilt ab 11. Januar bei Aldi, Lidl, Rewe, Ikea, Obi, H&M, Thalia und Co. ?
Abholdienst per Termin für Baumärkte, Modehändler, Büchereien und Co.
Für Privatpersonen bleiben wichtige Händler wie Ikea, Sportcheck, H&M, Zara, Deichmann, Obi, Hagebau, Toom oder Mömax geschlossen. Neu ist allerdings, dass Kunden Produkte per Click-und-Collect in den Filialen abholen dürfen.Per Telefon oder im Online-Shop lassen sich Verbraucher dann Produkte reservieren und können diese nach Absprache in der Filiale abholen. Je nach Bundesland gibt es unterschiedliche Regelungen. So gilt in Bayern bei diesem Verfahren eine FFP2-Maskenpflicht. Bezahlen können Kunden die Ware entweder per Online-Shop, per Vorkasse, per Rechnung oder bei Abholung.In allen Bundesländern läuft der Abholservice ausschließlich mit Terminvergabe. Die Telefonnummern der einzelnen Märkte finden Sie online.Nicht alle Händler können Click & Collect anbieten. Deichmann beispielsweise kündigt online an, dass die Filialen bis 31. Januar geschlossen bleiben. H&M und Mango schließen die Geschäfte vorerst bis 10. Januar.Ware vor Ort kaufen, anprobieren oder gar in der Filiale stöbern, ist verboten. Dadurch scheint der Betrieb für viele kleinere Händler nicht erträglich zu sein.Aus rechtlicher Sicht gibt es zwei Konzepte:
Reservierung und Abholen (Click, Reserve and Collect) und
Kaufen und Abholen (Click, Buy and Collect).
Beim Reservierungs-Verfahren kann das Produkt in der Filiale bezahlt werden. Die Reservierung ist üblicherweise unverbindlich. Heißt, wenn Sie als Kunde das Produkt nicht zur vorgegeben Zeit abholen, geht es zurück in den Verkauf.Üblicher ist wiederum das Click-Buy-and-Collect-Prinzip. Dabei wird ein Verkaufsvertrag aufgesetzt, dem Sie während er Bestellung zustimmen. Kunden müssen dann entweder vorab oder bei Abholung bezahlen. Tun sie es nicht, wird oft eine Bearbeitungsgebühr fällig.
Click und Collect: So funktioniert das Verfahren
Einkaufen im Online-Supermarkt: Für wen macht das Sinn?
Quelle: www.chip.de