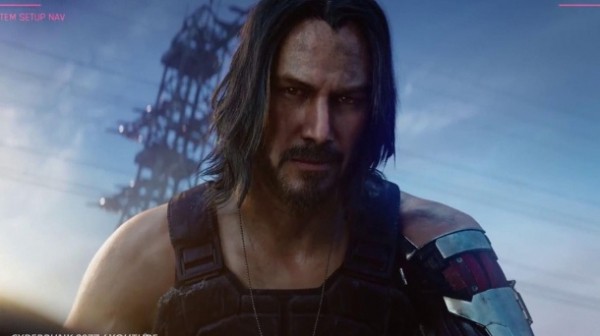 "Cyberpunk 2077" im Test: Was steckt hinter dem Spielehit mit Keanu Reeves?
"Cyberpunk 2077" im Test
Was steckt hinter dem Spielehit mit Keanu Reeves?
von Nedzad Hurabasic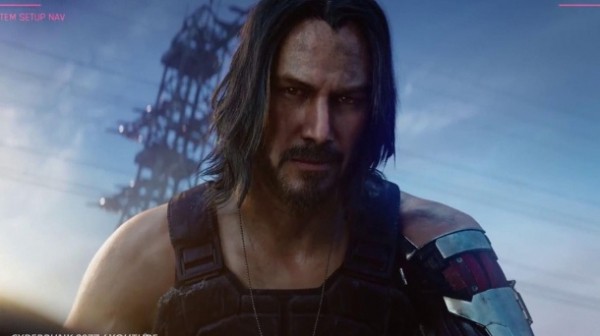 Cyberpunk 2077: Sci-Fi oder bald Realität?
Im neuen Sci-Fi-Rollenspiel-Hit aus dem Hause CD Projekt Red, wird eine abgedrehte Zukunft dargestellt. Doch wie unrealistisch ist diese Zukunft? (Quelle Galileo)
Keanu Reeves: Der kanadische Schauspieler leiht sein Aussehen dem Charakter Johnny Silverhand. (Quelle: Galileo)
Das dystopische Science-Fiction-Rollenspiel "Cyberpunk 2077" ist das wohl am meisten erwartete Game des Jahres und in aller Munde. Im Test zeigen wir, ob die Erwartungen erfüllt wurden.
"Cyberpunk 2077" ist das größte Hypespiel 2020 – trotz eines Konkurrenten wie "The Last of Us 2". Etwa acht Jahre lang arbeitete der polnische Spieleentwickler CD Projekt Red (bekannt für die "The Witcher"-Serie) an dem Science-Fiction-Rollenspiel. Jetzt ist das Game nach einigen Verzögerungen tatsächlich erschienen – Ende gut, alles gut? Wir haben das Spiel für Sie getestet.
Reise in eine hochtechnisierte Zukunft
"Cyberpunk 2077" entführt Spieler in die Stadt "Night City" in eine hochtechnisierte Welt der Zukunft, die unter anderem an Filme wie "Blade Runner" und Romane wie "Neuromancer" von William Gibson angelehnt ist. Es ist eine Zeit, in der Menschen ihre Körper mit allerlei Implantaten erweitern und auf diese Weise ihre Fähigkeiten steigern. Das ist nicht immer ein schöner Anblick, aber effektiv, wenn man ein Söldner ist wie der Hauptcharakter "V".
Seine Implantate helfen ihm dabei, besser zu schießen, schneller zu laufen oder flott auf Bedrohungen zu reagieren. Außerdem können Spieler mit dieser Unterstützung Technik hacken und so ihre Umgebung manipulieren, um etwa Geschütze und Überwachungskameras zu deaktivieren. Oder militärische Kampf-Gadgets zu hacken, die sich feindliche Söldner implantieren ließen – solche harten Gegner versuchen übrigens auch, ihrerseits mit Hackerangriffen der Spielfigur zu schaden, während sie V mit herkömmlichen Waffen unter Beschuss nehmen.
Das Spiel punktet dabei auch mit einem Gastauftritt des Hollywood-Stars Keanu Reeves in der Rolle des Rebellen "Johnny Silverhand". Als digitaler "Geist" kämpft er an der Seite des Protagonisten gegen die bösen Konzerne und hat einige denkwürdige Auftritte sogar für sich allein – darunter eine deftige Sexszene. Reeves Rolle im Spiel war einer der Gründe, warum das Game weltweit im Gespräch war.
Anpassbarer Charakter
Bekannt ist "Cyberpunk 2077" aber auch für seine mitunter kuriosen Optionen im Charakter-Editor: Hier können Spieler ihre Figur weitreichend individualisieren. Männliche Charaktere dürfen nicht nur Penisse in verschiedenen Größen besitzen, sondern alternativ auch eine Vagina. Umgekehrt dürfen weibliche Figuren mit einem Penis ausgestattet werden. Dazu ist es möglich, Form und Farbe der Schambehaarung an die eigenen Wünsche anzupassen – eine Auswirkung auf das Spielgeschehen haben diese Entscheidungen jedoch nicht.
Zudem können Spieler auch den Lebensweg ihres Charakters bestimmen: Ob man sich für eine Karriere als "Street Kid", "Nomade" oder "Konzerner" entscheidet, beeinflusst einige Handlungen und Dialogmöglichkeiten.
Eine stimmige Welt
Projekt Red hat mit "Cyberpunk 2077" eine unheimlich dichte, stimmige Welt aufgebaut, in der Sie sich Dutzende Stunden verlieren können. An jeder Straßenecke stolpert "V" über Aufträge, die neue Einsätze verheißen, ständig bimmelt sein Smartphone. Dabei geht es oft darum, Gangster-Kartellen unter die Arme zu greifen, meist hilft bei der Problemlösung allerdings nur Waffengewalt mit Unterstützung der kybernetischen Implantate.
Mit emotionalen Höhe- und Tiefpunkten in einer egoistischen Techno-Welt, in der sich jeder am nächsten zu sein scheint, ist aber auch die menschliche Seite des Spiels stark ausgeprägt. Viele Bewohner von "Night City" versinken im Drogensumpf oder vergnügen sich mit den allzeit verfügbaren Sexpuppen: Egal, wie Sie sich in den Dialogen entscheiden – nicht immer kommt es für die Beteiligten zu einem Happy End.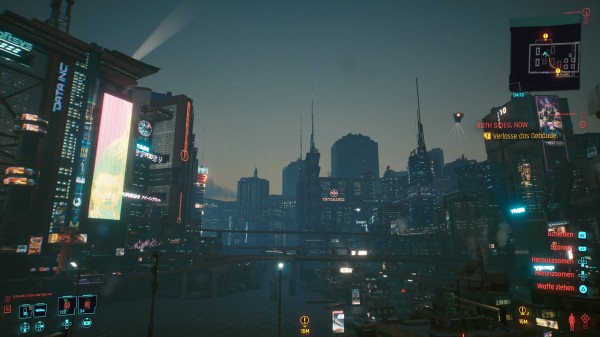 Viele Fehler plagen das Spiel
Doch das Spiel ist nicht perfekt – im Gegenteil. Zum Zeitpunkt des Tests der PS4-Version (auf einer Playstation 5) litt das "Cyberpunk 2077" an einer Vielzahl von Bugs (Softwarefehler). Manche sind harmloser Natur – etwa falsche Übersetzungen oder vereinzelte Grafikfehler, die den Spielablauf kaum behindern.
Viel schlimmer sind jedoch Probleme, die offenkundig deutlich gravierender sind, wie ständige Abstürze des Spiel: Spätestens alle ein bis zwei Stunden brach das Game ohne erkennbaren Grund zusammen, man muss dann jedes Mal beim letzten Speicherstand neu beginnen.
Mittlerweile hat CD Projekt Red auch mehrere Updates für das Spiel geliefert, die Fehler beheben sollen. Zudem hat der Entwickler am Montag ein Entschuldigungsschreiben an Fans veröffentlicht und angekündigt, dass unzufriedene Konsolenspieler ihre Version zurückgeben können.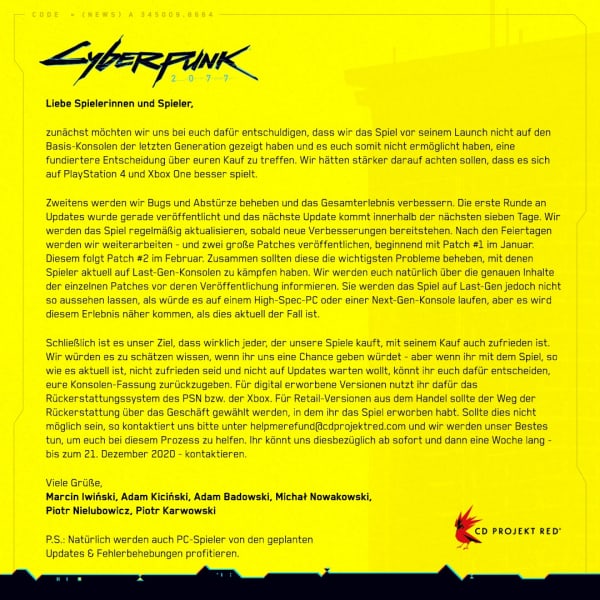 Überstunden waren an der Tagesordnung
Es sind offenbar Komplikationen mit Ansage – denn die Entwickler hatten ihren Mitarbeitern in den vergangenen Monaten den in der Spielebranche berüchtigten "Crunch" verordnet, obwohl sie zuvor versprochen hatten, eben dies auf keinen Fall tun zu wollen. Das bedeutet für die Beschäftigten in der Regel über Wochen, ja Monate 60 bis 100 Wochenstunden an den Projekten arbeiten zu müssen. Dabei entsteht zwangsläufig ein sehr hoher Druck, bei dem Fehler kaum ausgeschlossen werden können und oftmals mit der heißen Nadel gestrickt wird, um den mehrfach verschobenen Veröffentlichungstag endlich einhalten zu können.
CD Projekt Red hat die Problematik öffentlich eingestanden und sich bei den Spielern entschuldigt. Ein erster Patch (Software-Flicken) konnte aber die Probleme bislang nicht vollends lösen – weitere große Updates sollen im Januar und Februar folgen. Deshalb hat sich der Entwickler heute zu einem drastischen Schritt entschlossen: Jeder Käufer der Konsolenversionen (PS4, Xbox One) darf das Spiel – das betrifft auch digitale Versionen – zurückgeben. Eine Großherzigkeit, die CD Projekt Red leichtfallen dürfte: Bereits am ersten Verkaufstag (10. Dezember) hatte man Berichten zufolge alle Investitionen von angeblich 135 Millionen Dollar wieder eingespielt.
Fazit
"Cyberpunk 2077" ist fraglos der erhoffte Spielehit: Die Science-Fiction-Welt fasziniert mit ihren glaubhaften Charakteren, der dichten, hoch technisierten Atmosphäre und einer vielschichtigen Erzählung, bei der es kein Schwarz-Weiß, keine unbedingten Helden gibt. Es ist ein dreckiges, packendes Abenteuer für Erwachsene, das jedoch in der von uns getesteten Konsolenversion an seinen vielen Bugs leidet und in der aktuellen Form deshalb nur eingeschränkt empfohlen werden kann.
"Cyberpunk 2077" gibt es für PC, PS4 und Xbox One – die Versionen für PS5 und Xbox Series X/S sollen 2021 nachgeschoben werden. USK: Ab 18 Jahren.
"Black Ops Cold War" im Test: So actionreich ist der neue "Call of Duty"-Teil
Playstation gegen Xbox: Warum Sony die neue Strategie von Microsoft fürchten muss
"Star Wars: Squadrons" im Test: Hier fühlen Sich Star-Wars-Fans Zuhause
Hinweis: Die Hersteller haben der Redaktion einen Key für Cyberpunk 2077 zur Verfügung gestellt. Für die Produkte, die über diese Seite verkauft werden, erhält t-online eine Provision vom Händler. Für Sie als Käufer entstehen dadurch keine zusätzlichen Kosten.
Quelle: www.t-online.de