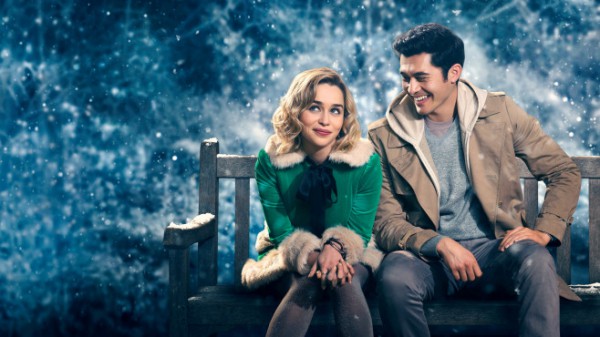 Fröhliches Streaming: Weihnachten bei Sky, Netflix, Amazon und Disney Plus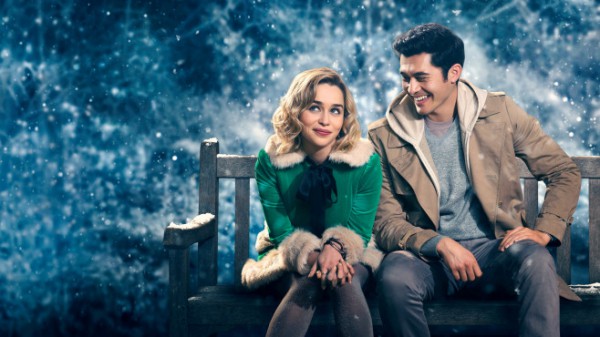 Die Weihnachtstage sind die Zeit der Ruhe und Besinnlichkeit, aber auch die Zeit für die beste Unterhaltung. Doch für die Weihnachtsstimmung sorgt schon lange nicht mehr nur das lineare Fernsehen mit seinen Weihnachtsklassikern zu festen Sendezeiten. Auch die Streaming-Dienste bieten inzwischen eine riesige Auswahl an passender Unterhaltung – und das wann und wo Sie wollen. Einzige Voraussetzung ist ein Internetanschluss, schon kommen die Weihnachtsfilme und -serien von Sky Ticket, Netflix, Amazon Prime Video und Disney Plus zu Ihnen. Welche das sind? COMPUTER BILD weiß es!
Sky Ticket: Emilia Clarke als Weihnachtself
Mit einem eigenen Sender möchte Sky das Warten auf die Bescherung verkürzen. Bis zum 26. Dezember 2020 zeigt der Pop-up-Channel Sky Cinema Christmas rund um die Uhr die schönsten und beliebtesten Weihnachtsfilme aller Zeiten. Von Erfolgen wie "Der Polarexpress", "Tatsächlich Liebe" und "Der goldene Kompass" über Komödien wie "Buddy – Der Weihnachtself" oder "Bad Santa" bis zu Evergreens wie "Weiße Weihnachten" und "Die Geister, die ich rief". Mit "Last Christmas" und einem wunderbaren Auftritt von Emilia Clarke ist auch ein brandaktueller Film in der exklusiven Erstausstrahlung dabei. Darin jobbt der "Game of Thrones"-Star als Weihnachtself, bis ein Unbekannter in ihr Leben tritt. Wie sollte es anders sein, ist die Liebeskomödie garniert mit den unvergesslichen Hits von George Michael.
Buchen Sie jetzt noch ein Sky Ticket Cinema + Entertainment und streamen Sie diese und viele weitere Weihnachts-Blockbuster direkt auf Computer, Smartphone, Laptop, Tablet, Smart-TV, Spielkonsole oder Streaming-Stick. Zu Weihnachten gibt es ein besonderes Sky-Ticket-Weihnachtsangebot: Sie erhalten das Sky Ticket Cinema + Entertainment drei Monate lang zum Preis von zwei: Statt 44,97 Euro zahlen Sie nur 29,99 Euro. Ab dem vierten Monat kostet das Abo 14,99 Euro, Sie können allerdings monatlich kündigen. Bei den Sky-Ticket-Angeboten gibt es keine lange Vertragslaufzeit. Mit Sky Ticket Cinema + Entertainment schauen Sie alle Filme und alle Serien, die Sky im Angebot hat – wann und wo Sie wollen.
Die Weihnachts-Highlights bei Sky Ticket
Last Christmas (Sky Cinema)


Romantikkomödie mit Herz, Emilia Clarke und den unsterblichen Songs von George Michael: Kate hat ihr Leben aufgegeben und jobbt als Weihnachtself – bis sie den mysteriösen Tom kennenlernt.

Weihnachten bei den Moodys (Sky Entertainment)


Chaos-Weihnachten in Chicago: Die fünfköpfige Familie Moody kommt in ihrer Heimatstadt zusammen, um Weihnachten zu feiern. Doch das festliche Wiedersehen geht ordentlich schief.

Bad Santa (Sky Cinema)


Höllisch komische Weihnachts-Satire: Billy Bob Thornton räumt als sturzbetrunkener Ganoven-Weihnachtsmann die Kaufhäuser aus. Der bitterböse Anti-Advents-Spaß wurde von den Coen-Brüdern produziert.

Gremlins – Kleine Monster (Sky Cinema)


So süß und so gefährlich: Billy bekommt in dem Fantasyspaß einen kleinen Mogwai geschenkt. Doch als das Tier mit Wasser in Berührung kommt, produziert es teuflischen Nachwuchs: fiese Gremlins.

Weiße Weihnachten (Sky Cinema)


Der Klassiker mit dem weltberühmten Weihnachtslied "White Christmas": Das Wintersporthotel des pensionierten Generals Waverly steht kurz vor der Pleite: Der Schnee bleibt aus und mit ihm die Gäste. Die ehemaligen Soldaten Bob und Phil, mittlerweile erfolgreiche Entertainer, haben eine Idee.
Netflix: Besinnliche Serie aus Deutschland
In der dreiteiligen Netflix-Miniserie "ÜberWeihnachten" spielt Luke Mockridge einen sympathischen, aber erfolglosen Musiker, der über Weihnachten nach Hause zu seinen Eltern fährt. Dort konfrontiert man ihn ziemlich unvorbereitet mit der Tatsache, dass sein Bruder jetzt mit seiner Ex liiert ist. Es kommt zum Zoff unter den Brüdern, der die gesamten Festtage überschattet. Beide bekommen nicht mit, dass ihre Eltern etwas verbergen. Neben der deutschen Produktion, in der der Comedian das erste Mal als Schauspieler auftritt, hat Netflix eine ganze Reihe von weiteren Weihnachtsfilmen und -serien produziert. Darunter ist etwa der Abenteuerfilm "Jingle Jangle Journey" mit Oscar-Gewinner Forest Whitaker und die Serie "Weihnachten zu Hause", in der Johanne – wie immer zur Weihnachtszeit – nach der einzig wahren Liebe sucht. Etwas heiterer geht es in der Komödie "Prinzessinnentausch" zu, in der die Herzogin von Montenaro ihre Rolle mit einer Doppelgängerin tauscht. In "Prinzessinnentausch – Wieder vertauscht" passiert das Ganze noch mal.
Besonders günstig kommen Sie derzeit mit dem Sky-Netflix-Doppel-Abo an einen Netflix-Zugang: Für nur 20 Euro im Monat (12-Monats-Abo, ab dem 13. Monat 25 Euro) sehen Sie alle Serien von Sky und alle Inhalte (Filme + Serien) von Netflix. Das ist ein echtes X-Mas-Schnäppchen für alle Streaming-Fans. Und das Angebot an Weihnachtsfilmen bei Netflix ist gewaltig. Weitere Filme und Serien finden Sie in der großen Übersicht über die Weihnachtsfilme bei Netflix. Das sind einige davon:
Die Weihnachts-Highlights bei Netflix
ÜberWeihnachten (Serie)


Völlig erledigt fährt Musiker Bastian anlässlich des Weihnachtsfestes nach Hause zu seiner Familie, wo ihn jedoch eine Reihe unerwünschter Überraschungen erwarten.

The Christmas Chronicles (Film)


Zwei Geschwister haben versehentlich den Schlitten vom Weihnachtsmann abstürzen lassen. Nun müssen sie sich die Nacht um die Ohren schlagen, um Weihnachten zu retten. Die Fortsetzung

"The Christmas Chronicles 2"

ist ebenfalls verfügbar.

Prinzessinnentausch (Film)


Eine einfache Bäckerin aus Chicago und eine angehende Prinzessin gleichen einander wie ein Ei dem anderen. An Weihnachten wollen sie die Plätze tauschen. Die Fortsetzung

"Prinzessinnentausch – Wieder vertauscht"

ist ebenfalls verfügbar.

A Christmas Prince (Film)


Eine aufstrebende Journalistin erhält ein verfrühtes Weihnachtsgeschenk der Extraklasse: Sie wird nach Europa gesandt, um über einen eleganten Kronprinzen zu berichten. Die Fortsetzungen

"A Christmas Prince – The Royal Wedding"

und

"A Christmas Prince – The Royal Baby"

sind ebenfalls verfügbar.

Alles Gute kommt von oben (Film)


Eine politische Beraterin verliert auf einem Tropenstützpunkt, den sie schließen soll, ihr Herz an einen Air-Force-Piloten mit einer besonderen Weihnachtstradition.
Amazon Prime Video: Romantik im Stream
Mit viel Romantik lockt Amazon Prime Video seine Kunden vor den Fernseher oder jedes andere Streaming-Gerät. "Eine königliche Romanze" und "Liebe braucht keine Ferien" passen perfekt zum Fest der Liebe. Für Filme wie "Völlig verrückte Weihnachten", "Santa & Co. – Wer rettet Weihnachten?" oder "Elliot, das kleinste Rentier" darf sich gerne die ganze Familie versammeln – ob Groß oder Klein. Das Angebot an Weihnachtsfilmen bei Amazon ist gewaltig. Einen kleinen Überblick über die Höhepunkte der weihnachtlichen Unterhaltung bei Amazon Prime Video präsentiert COMPUTER BILD:
Die Weihnachts-Highlights bei Amazon Prime Video
Völlig verrückte Weihnachten (Film)


Kara und Jessie könnten verschiedener nicht sein: Kara ist das Prinzesschen einer wohlhabenden Familie. Jessie hatte es bisher alles andere als leicht. Nebeneinander im Flugzeug kommt ihnen ein unsäglicher Streich in den Sinn. Beide Teenager wollen Weihnachten bei ihrer Familie verbringen, haben aber ihre Großeltern noch nie getroffen.

Eine königliche Romanze (Film)


Während eines Last-Minute-Urlaubs in Europa findet sich eine junge Frau in einem wahrgewordenen Märchen wieder, als aus einer Zufallsbekanntschaft mit einem attraktiven Einheimischen mehr wird.

Liebe braucht keine Ferien (Film)


Die Britin Iris und die Amerikanerin Amanda tauschen – aus Ärger mit dem anderen Geschlecht – via Internet die Behausung. Allerdings nur während der Weihnachtsferien. Das US-Girl landet in einem verschneiten britischen Cottage, Modell Lebkuchenhaus, während Iris im Pool von Amandas Luxusvilla in L.A. entspannen darf. Fehlen nur noch die Jungs.

Santa & Co. – Wer rettet Weihnachten? (Film)


Heiligabend steht vor der Tür. Als die Elfen von Santa Claus plötzlich krank werden, muss die Produktion der Spielzeuge gestoppt werden. Die Bescherung ist in Gefahr! Santa fliegt mit seinen Rentieren auf die Erde, um ein Heilmittel für seine Helfer zu suchen. Doch allein hat er keine Chance. Nur mit der Hilfe von Verbündeten kann das Weihnachtsmärchen noch gerettet werden.

Elliot, das kleinste Rentier (Film)


Als eines von Santas Rentieren kurz vor Weihnachten in den Ruhestand geht, muss dringend Ersatz gefunden werden. Minipferd Elliot träumt schon lange von einer solchen Chance. Er macht sich zusammen mit seiner besten Freundin, der Ziege Hazel, auf den Weg zum Nordpol-Rentier-Rennen. Dort will er beweisen, dass er genau der Richtige für den Job ist.
Disney Plus: Weihnachten für die Familie
In den über 90 Jahren der Walt Disney Company ist eine riesige Auswahl an Disney-Weihnachtsfilmen entstanden. Viele davon sind über den Streaming-Dienst Disney Plus abrufbar. Vor allem für Kinder und Familien ist eine ganze Menge dabei – etwa "Die Chroniken von Narnia", Klassiker wie "Die Schöne und das Biest" und zeitlose Evergreens wie "Kevin – Allein zu Haus", der dieses Jahr bereits sein 30. Jubiläum feiert. Wer noch ohne Disney-Plus-Konto ist, schließt jetzt ein Jahresabo für 69,99 Euro oder ein Monatsabo für 6,99 Euro ab – und streamt sofort los.
Die Weihnachts-Highlights bei Disney Plus
Soul (Animationsfilm)


Pixar Animation Studios geht auf Entdeckungsreise: Von den Straßen New Yorks bis in den Kosmos, um Antworten auf die wichtigsten Fragen des Lebens zu finden. Was macht uns Menschen aus? Warum ist man so, wie man ist?

Noelle (Film)


Kris Kringles Tochter ist von Weihnachten beseelt, wünscht sich aber, sie könnte etwas Wichtiges tun, wie ihr Bruder Nick, der dieses Jahr den Stab von seinem Vater übernimmt und für Weihnachten verantwortlich ist. Als Nick drauf und dran ist, wie ein Lebkuchen unter dem Druck zu zerbröseln, schlägt Noelle vor, dass er sich eine kurze Auszeit nimmt. Als er nicht zurückkehrt, muss Noelle ihn finden und rechtzeitig nach Hause bringen, um Weihnachten zu retten.

Kevin – Allein zu Haus (Film)


Als Kevin McCallister zurückgelassen wird, während seine Familie eine Weihnachtsreise antritt, muss er das Haus seiner Familie vor zwei tollpatschigen Einbrechern schützen, bis seine Verwandten zurückkehren. Bei Disney Plus sind ebenfalls die Fortsetzungen "Kevin – Allein in New York" und "Wieder allein zu Hause" verfügbar.

Die gute Fee (Film)


Die Weihnachtskomödie handelt von Eleanor, die eine Ausbildung zur guten Fee macht und beweisen muss, dass die Welt sie noch braucht. Als sie den Brief einer traurigen Zehnjährigen findet, macht Eleanor die Absenderin ausfindig, muss aber feststellen, dass es sich bei Mackenzie um eine inzwischen 40-jährige alleinerziehende Mutter handelt, die es aufgegeben hat, an ein Leben wie im Märchen zu glauben. Eleanor will sie vom Gegenteil überzeugen.

Es war einmal ein Schneemann (Animationskurzfilm)


Der animierte Kurzfilm erzählt die bislang unbekannte Vorgeschichte von Olaf, dem Schneemann, der den Sommer liebt und im Disney-Animationsfilm "Die Eiskönigin" von 2013 als auch in der umjubelten Fortsetzung von 2019 alle Herzen zum Schmelzen bringt. Die Zuschauer sehen Olafs erste Schritte, als er in den Bergen vor den Toren von Arendelle zum Leben erwacht und nach seiner Identität sucht. Auf Disney Plus sind ebenfalls die Filme der "Eiskönigin"-Reihe sowie diverse "Eiskönigin"-Kurzfilme zu sehen.
Quelle: www.computerbild.de