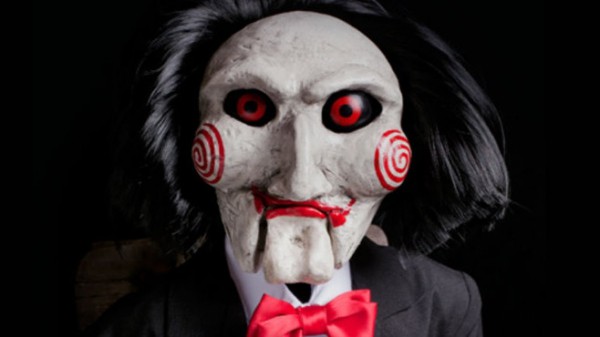 Prime Video: Diese Inhalte böllert Amazon aus dem Programm!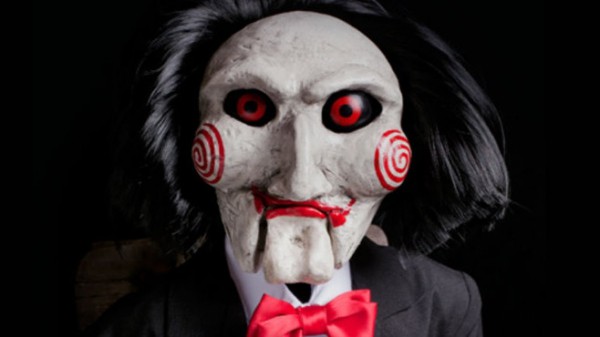 Wer sich bei Amazon Prime Video nicht regelmäßig über die Ausstrahlungsrechte informiert, kann Pech haben: So kann es sein, dass die gesamte Staffel der Lieblingsserie oder ein gespeicherter Film auf der Watchlist plötzlich nicht mehr abrufbar ist. COMPUTER BILD hat deshalb die "Letzte Chance"-Liste von Amazon Prime Video erstellt. So verpassen Sie nichts!
Amazon: Beliebte Serien und Filme vor dem Aus
Amazon Prime Video haut zum Jahresende eine große Menge an Film- und Serieninhalten aus seinem Angebot. Bereits am 30. Dezember löscht der Streaming-Anbieter unter anderem die Komödie "Big Mama's Haus" und die Bestsellerverfilmungen "Der Klient", "Die Jury" und "Die Firma" aus seinem Streaming-Angebot. Am 31. Dezember verschwinden weitere Highlights, wie die Serien "Prison Break", "Friends" "Family Guy" und "How I Met Your Mother". Zudem stehen an Silvester die "Madagascar"-Filme, die "Saw"-Horrorfilmreihe, drei "Asterix"-Filme und die Komödien "Meine Braut, ihr Vater und ich" sowie "Meine Frau, ihre Schwiegereltern und ich" mit Ben Stiller und Robert De Niro zum letzten Mal zur Verfügung.
Letzte Chance: Amazon löscht monatlich Titel
Wie viele Streaming-Anbieter, so ist auch Amazon bei auslaufenden Inhalten nicht sehr mitteilsam. Nutzer erfahren nur in der Detailansicht zu einem Film oder einer Serie, wann diese auslaufen – aber auch das erst ab 30 Tage vor dem Ende. Eine weitere Möglichkeit der Suche besteht in der Kategorie "In weniger als 30 Tagen nicht mehr in Prime enthalten". Das ist jedoch recht umständlich und nicht sonderlich benutzerfreundlich. Die Auflistung von COMPUTER BILD bietet Ihnen einen schnellen Gesamtüberblick aller Filme und Serien, die demnächst von der Streaming-Plattform verschwinden.
Zum Webdienst: Amazon Prime Video
Download: Amazon Prime Video (Android-App) herunterladen
Download: Amazon Prime Video (App für iPhone & iPad) herunterladen
Amazon-Filme der Januar-Streichliste
Verfügbar bis zum 30. Dezember 2020
Der Klient
13.000 Kilometer – Die Männer der Emden
Big Mama's Haus
Ein süßer Fratz
Powder Girl
MILF – Ferien mit Happy End
Das Geheimnis des Dschungels – Kaal
Jade
Prince Charming – Ein Kuss mit Folgen
Trinity schlägt zurück
König des Dschungels
Das kleine Einhorn
Das Banner der Tempelritter
Lockruf des Todes
Django – Ein Dollar für den Tod
Evidence of Love
The Field Guide To Evil – Handbuch des Grauens
Die Kunst zu lieben
Das Alien aus der Tiefe
Die Ritter des Reiches 1 – Die Barbaren kommen
Der Kindermörder
How to Make Love to a Woman
Obsessed – Tödliche Spiele
Unternehmen Petticoat
Flucht von Alcatraz
Verfügbar bis zum 31. Dezember 2020
World War Z
Die Firma
Asterix – Sieg über Cäsar
Asterix bei den Briten
Asterix in Amerika
Cast Away – Verschollen
Madagascar
Madagascar 2
Madagascar 3 – Flucht durch Europa
Meine Braut, ihr Vater und ich
Meine Frau, ihre Schwiegereltern und ich
Saw III
Saw IV
Saw V
Saw VI
Saw VII – Vollendung
No Country For Old Men
Beverly Hills Cop
Beverly Hills Cop II
Beverly Hills Cop III
Jack Reacher
Cloverfield
Collateral
Grease
Jackass Presents: Bad Grandpa
Paycheck – Die Abrechnung
Malcolm X
School of Rock
Ein unmoralisches Angebot
Good Bye, Lenin!
Der Club der Teufelinnen
Verfügbar bis zum 1. Januar 2021
3 Engel für Charlie – Volle Power
Charlie's Angels
Der Werwolf von Washington
Blockbuster – Das Leben ist ein Film
Die verkaufte Unschuld
Die Hölle von Korea
Noch hänge ich nicht
Der Graue Fuchs
Der Herausforderer vom Drachenberg
König Salomons Schatz
Verfügbar bis zum 2. Januar 2021
Verfügbar bis zum 4. Januar 2021
Mapplethorpe – Look at the Pictures
Projekt Gold – Eine deutsche Handball-WM
Freche Mädchen
Freche Mädchen 2
Landrauschen
Filmed in Supermarionation
Le Grand Bal – Das große Tanzfest
Nicht dran denken
Verfügbar bis zum 5. Januar 2021
47 Meters Down
Stories We Tell
Verfügbar bis zum 7. Januar 2021
Zuhause ist es am schönsten
Rampant
Verfügbar bis zum 8. Januar 2021
Jumanji
Chicken Run – Hennen rennen
Verfügbar bis zum 9. Januar 2021
Bad Boys II
Golem: Wiedergeburt
Verfügbar bis zum 10. Januar 2021
Eis am Stiel Teil 1
Eis am Stiel Teil 2 – Feste Freundin
Eis am Stiel Teil 3 – Liebeleien
Eis am Stiel Teil 4 – Hasenjagd
Eis am Stiel Teil 5 – Die große Liebe
Eis am Stiel Teil 6 – Ferienliebe
Eis am Stiel Teil 7 – Verliebte Jungs
Eis am Stiel Teil 8 – Summertime Blues
Verfügbar bis zum 11. Januar 2021
Señora Teresas Aufbruch in ein neues Leben
Sibel
Mid90s
Verfügbar bis zum 12. Januar 2021
Docteur Knock – Ein Arzt mit gewissen Nebenwirkungen
Löschdatum noch nicht bekannt
Mr. and Mrs. Smith
Alvin und die Chipmunks
Alvin und die Chipmunks 2
Alvin And The Chipmunks: Chipwrecked
Ein Date mit Hindernissen
Patriots
Beilight – Biss zum Abendbrot
American Psycho
Bitter Moon
Sniper – Der Scharfschütze
Big Mama's Haus – Die doppelte Portion
Die Jury
Shutter – Sie sehen dich
Das Philadelphia Experiment 2
Minority Report
Drugstore Cowboy
Verliebt, Verwöhnt und Abgebrannt
Copykill
Impact Earth
David Hasselhoff – Wings of Freedom
Wir sind keine Engel
Attraction – Spirale der Gewalt
Living in Oblivion – Total Abgedreht
Hucks unglaubliche Reise
Johnny English: Man lebt nur dreimal
Elektra
Aufbruch zum Mond
Alarmstufe: Rot
Neues vom Wixxer
Minions
Hilfe, Ich Hab Meine Eltern Geschrumpft
Creed II: Rocky's Legacy
Letzte Chance: Amazon-Serien vor dem Aus
Zum Jahreswechsel stehen auch viele Serien bei Amazon Prime Video zum letzten Mal zum Abruf bereit. Unter ihnen befinden sich beispielsweise die Netflix-Original Kriminalserie "The Killing", die US-Serie "Bones – Die Knochenjägerin" sowie sieben Folgen der kalifornischen Biker-Serie "Sons of Anarchy" und viele mehr.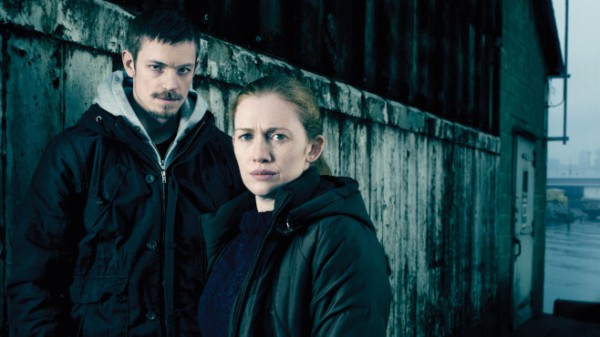 Amazon-Serien der Januar-Streichliste
Verfügbar bis zum 30. Dezember 2020
The Quest – Staffel 1-4
Undercover – Staffeln 1-5
Der große Eisenbahnraub – Staffel 1
In 80 Tagen um die Welt – Staffel 1
Irgendwie und Sowieso – Staffel 1
ACCA – 13 Territory Inspection Dept. – Staffel 1
Bier und Spiele – Staffel 1
Verfügbar bis zum 31. Dezember 2020
The Killing – Staffeln 1-4
Sleepy Hollow – Staffeln 1-3
Bones – Die Knochenjägerin – Staffeln 1-12
Buffy the Vampire Slayer – Staffeln 1-7
How I Met Your Mother – Staffeln 1-9
Malcolm Mittendrin – Staffeln 1-7
Sons of Anarchy – Staffeln 1-7
Friends – Staffeln 1-10
Family Guy – Staffeln 1-18
Futurama – Staffeln 1-10
Prison Break – Staffeln 1-5
9-1-1: Notruf L.A. – Staffeln 1-2
24 – Staffeln 1-9
Lie to Me – Staffeln 1-3
The Orville – Staffeln 1-2
White Collar – Staffeln 1-6
Verfügbar bis zum 2. Januar 2021
Tales from the Crypt – Staffeln 1-7
Löschdatum noch nicht bekannt
Falling Water – Staffel 1
Alle oben genannten Filme und Serien schauen Sie bei Amazon Prime Video im Dezember 2020/Januar 2021 vorerst zum letzten Mal. Falls der Streaming-Dienst die Ausstrahlungsrechte zu einem späteren Zeitpunkt erneut erwirbt, verschwinden die Inhalte dauerhaft von der Plattform. Doch kein Grund zum Trübsal blasen. Im Januar 2021 starten auch wieder eine Reihe neuer Serien- und Film-Highlights.
» Die Serien- und Film-Highlights im Januar bei Amazon Prime Video
Warum setzt Amazon Filme und Serien ab?
Amazon nimmt Filme und Serien regelmäßig aus dem Programm. Meist, weil die entsprechenden Lizenzen auslaufen – denn die Ausstrahlungsrechte kauft der Streaming-Dienst nur für einen bestimmten Zeitraum. Die Inhalte können irgendwann wieder auf der Streaming-Plattform auftauchen, falls Amazon die Lizenzen erneuert. Aber das dauert mitunter sehr lange – und eine Garantie dafür gibt es nicht.
Watch Party: Neues Social Viewing-Erlebnis
Prime-Mitglieder in Deutschland haben nun mit Watch Party die Möglichkeit, gemeinsam mit bis zu 100 Teilnehmern einen virtuellen Film- oder Serienabend zu veranstalten. Zu dem neuen Feature gehören eine synchronisierte Wiedergabe, die vom Gastgeber gesteuert wird, sowie eine Chat-Funktion, um sich mit den Teilnehmern auszutauschen. Das Social Viewing-Erlebnis ist für Prime-Mitglieder über den Desktop ohne zusätzliche Kosten im Rahmen ihrer Mitgliedschaft verfügbar, jeder Party-Gast muss dabei über eine gültige Prime-Mitgliedschaft verfügen. Weitere Informationen zur Prime Video Watch Party finden Sie unter: www.amazon.de/watchparty
Quelle: www.computerbild.de