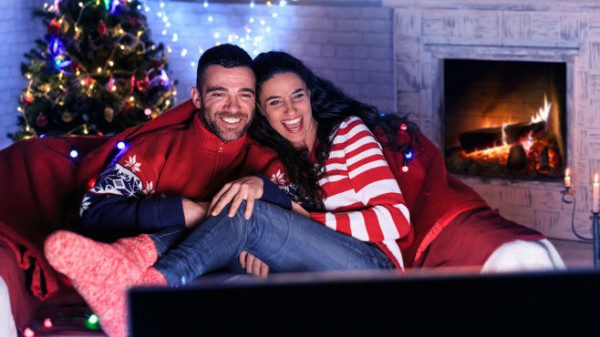 Weihnachtsfilme bei Netflix: Besinnliche Blockbuster im Stream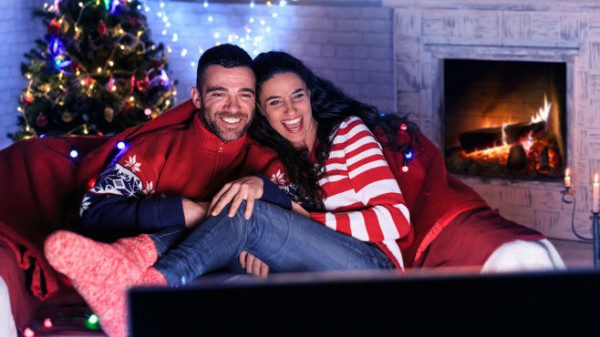 Plätzchen backen, Glühwein trinken, die Wohnung schmücken, Geschenke verpacken oder Lieder singen – zu Weihnachten und in den Wochen davor gibt es viele Rituale, die uns in Stimmung bringen. Im aktuellen Jahr liegen die Prioritäten und Möglichkeiten vielleicht etwas anders. Aber eines geht nach wie vor: Weihnachtsfilme schauen. Klassiker wie "Drei Haselnüsse für Aschenbrödel" und "Kevin – Allein in New York" gehören ebenso dazu wie brandneue Produktionen – etwa die deutsche Serie "ÜberWeihnachten" mit Luke Mockridge, die "A Christmas Prince"-Trilogie oder die brasilianische Komödie "Schon wieder Weihnachten".
Weihnachten bei Netflix: Im Doppel-Abo günstiger
Weihnachts-Blockbuster sind schon längst nicht mehr nur dem klassisch-linearen Fernsehen vorbehalten. Hier laufen sowieso oft nur die Wiederholungen aus den letzten Jahren oder gar Jahrzehnten. Wer mal etwas Neues in Sachen weihnachtliche Unterhaltung wünscht, greift zu Netflix, das es aktuell im Doppel-Abo mit Sky Entertainment besonders günstig gibt: 20 Euro zahlen Sie für das Doppel-Abo pro Monat. Rein rechnerisch kostet Sie Netflix so nur 7,50 Euro statt 11,99 Euro monatlich.
Das Sky-Netflix-Doppel-Abo im Detail
Sky nennt das Kombiangebot aus Sky Entertainment (Serien) und Netflix Standard (Serien und Filme) "Sky Entertainment Plus".Sky Entertainment Plus (mit Netflix Standard)
Preis/Monat: 20 Euro im 1. Jahr, 25 Euro ab dem 2. Jahr
Ersparnis: 5 Euro im 1. Jahr
Laufzeit: zunächst 12 Monate, ab dem 13. Monat monatlich kündbar
Inhalte: alle Serien von Sky, alle Inhalte von Netflix
Empfang: zu Hause per Sky Q Receiver, unterwegs via Sky Go am Smartphone, Tablet und Notebook
Extras: Sky Q Receiver, HD-Empfang und Sky Go für unterwegs inklusive, alle Funktionen von Netflix Standard (HD-Empfang, zwei Streams parallel)
Optionen: Sky Go Plus, Multiscreen, UHD
Besinnliche Unterhaltung von Netflix
Mit dem Abo gibt es eine große Auswahl an Weihnachtsfilmen, die Sie streamen, wann und wo sie möchten. Zu einer bestimmten Uhrzeit vor dem Fernseher zu sitzen, um bei ARD, ZDF, RTL & Co. die immer gleichen alten Schinken zu sehen, ist im Streaming-Zeitalter nicht mehr nötig. Weihnachtliche Komödien, Dramen, Actionkracher, Weihnachtsfilme für die ganze Familie und sogar spezielle Weihnachtsserien gibt es individuell auf Abruf. Welche das konkret sind? COMPUTER BILD zeigt Ihnen in der folgenden Aufstellung die beliebtesten Weihnachtsfilme von Netflix. Neben diesen Netflix Originals finden Sie noch eine riesige Auswahl an Weihnachtsfilmen, die Netflix zwar nicht selber produziert hat, aber trotzdem ausstrahlt. Eine Übersicht über alle Inhalte für die besinnlich-fröhliche Zeit finden Sie auf netflix.com. Christmas-Entertainment ist hier garantiert.
ÜberWeihnachten (Serie)


Völlig erledigt fährt Musiker Bastian anlässlich des Weihnachtsfestes nach Hause zu seiner Familie, wo ihn jedoch eine Reihe unerwünschter Überraschungen erwarten.

The Christmas Chronicles (Film)


Zwei Geschwister haben versehentlich den Schlitten vom Weihnachtsmann abstürzen lassen. Nun müssen sie sich die Nacht um die Ohren schlagen, um Weihnachten zu retten.

The Christmas Chronicles 2 (Film)


Aus Frust über die neue Beziehung ihrer Mutter läuft Teenager Kate von zu Hause weg und landet am Nordpol, wo ein ungezogener Elf das Weihnachtsfest ruinieren will.

Klaus (Animationsfilm)


Ein eigennütziger Postbote und ein eigenbrötlerischer Spielzeugmacher freunden sich an und bescheren einem kalten, dunklen Dorf die Freude, die es so bitternötig hat.

Weihnachten zu Hause (Serie)


Dauersingle Johanne hat genug von den ständigen Kommentaren. Also will sie innerhalb von 24 Tagen einen Partner finden, den sie zum Fest mit nach Hause bringen kann.

Holidate (Film)


Zwei Fremde haben genug von ihrem Single-Dasein an Feiertagen. Also stehen sie einander das ganze Jahr lang als Dates zur Verfügung. Dabei entstehen jedoch wahre Gefühle.

Schon wieder Weihnachten (Film)


Ein Familienvater und Feiertagsmuffel steckt in einer weihnachtlichen Zeitschleife und lernt, worauf es im Leben wirklich ankommt.

Jingle Jangle Journey (Film)


Ein verbitterter Spielzeughersteller wurde vor Jahrzehnten von seinem Lehrling betrogen. Eines Tages findet er dank seiner liebenswerten Enkelin neuen Lebensmut.

Prinzessinentausch (Film)


Eine einfache Bäckerin aus Chicago und eine angehende Prinzessin gleichen einander wie ein Ei dem anderen. An Weihnachten wollen sie die Plätze tauschen.

Prinzessinentausch – Wieder vertauscht (Film)


Als Margarets Krönungstermin ihr Liebesleben verkompliziert, springt ihre Doppelgängerin Stacy ein. Doch eine weitere Doppelgängerin droht die Pläne zu durchkreuzen.

The Knight Before Christmas (Film)


Ein mittelalterlicher Zauber katapultiert einen Ritter aus dem 14. Jahrhundert ins heutige Ohio, wo er sich in eine Lehrerin verliebt. Doch sie ist der Liebe überdrüssig.

Dash & Lily (Serie)


Als der zynische Dash und die fröhliche Lily im weihnachtlichen New York nur über ein rotes Notizbuch kommunizieren, zeigt sich, dass sich Gegensätze eben doch anziehen.

A Christmas Prince (Film)


Eine aufstrebende Journalistin erhält ein verfrühtes Weihnachtsgeschenk der Extraklasse: Sie wird nach Europa gesandt, um über einen eleganten Kronprinzen zu berichten.

A Christmas Prince – The Royal Wedding (Film)


Vor einem Jahr verhalf sie Richard zu seiner Krone. Nun kehrt Amber für ihre Hochzeitsplanungen nach Aldovien zurück. Doch das königliche Protokoll sorgt für Probleme.

A Christmas Prince – The Royal Baby (Film)


Aldovien erhält zu Weihnachten das ultimative Geschenk: ein königliches Baby. Doch zunächst muss Königin Amber ein königliches Rätsel lösen.

Die Weihnachtskarte (Film)


Um den Betrieb ihres Vaters zu erben, muss Society Girl Ellen ihre Heimatstadt besuchen, wo sie lernt, wie wichtig harte Arbeit und Hilfsbereitschaft sind.

Alles Gute kommt von oben (Film)


Eine politische Beraterin verliert auf einem Tropenstützpunkt, den sie schließen soll, ihr Herz an einen Air-Force-Piloten mit einer besonderen Weihnachtstradition.

Weihnachten in der Wildnis (Film)


Ihr Ehemann hat ihre Ehe überraschend beendet. Also begibt sich Kate allein auf ihre zweite Hochzeitsreise nach Afrika. Ein neuer Lebenssinn und neue Liebe erwarten sie.

The Holiday Calendar (Film)


Eine begabte Fotografin in einem aussichtslosen Job erbt einen antiken Adventskalender, der die Zukunft voraussagen kann – und ihr den Weg zur Liebe weisen wird?

Tage wie diese (Film)


Eine Kleinstadt wird an einem kalten Heiligabend von einem Schneesturm heimgesucht. Für ein paar Schüler hat das Auswirkungen in Sachen Freundschaft, Liebe und Zukunft.

Holiday Rush (Film)


Ein verwitweter Radio-DJ und seine vier verwöhnten Kinder müssen den Gürtel enger schnallen, denn kurz vor Weihnachten scheint ihr Luxusleben endgültig vorüber zu sein.

Merry Happy Whatever (Serie)


Sie will zu Weihnachten ihren Freund mit nach Hause bringen. Ihren ruppigen Vater versetzt der männliche Eindringling in seine Familie nicht gerade in Festtagsstimmung.

Zeit der Geheimnisse (Serie)


In dieser dreiteiligen Serie über eine komplexe Familiengeschichte entpuppt sich das weihnachtliche Beisammensein einer Sippe als Tor in die Vergangenheit.

Angelas Weihnachtswunsch (Animationsfilm)


Ihr Vater arbeitet weit weg in Australien. Doch Angela ist entschlossen, die Familie zu Weihnachten wieder zusammenzubringen. Wünsche können Wunder vollbringen.

A Very Murray Christmas (Film)


Diese augenzwinkernde Musical-Weihnachtsshow versammelt eine Starbesetzung um Hollywood-Star Bill Murray für einen Abend voller Musik, Unfug und Trinkbruderschaft.

Three Days of Christmas (Serie)


Vier Schwestern haben in drei verschiedenen Lebensabschnitten jeweils zu Weihnachten mit Familiendramen und Geheimnissen zu kämpfen. Was für eine Bescherung!

Die Supermonster – Monstermäßige Weihnachten (Animationskurzfilm)


Als der Weihnachtsmann Hilfe mit seinen Geschenken braucht, packen die Supermonster voller monstermäßiger Magie mit an, um alle Geschenke rechtzeitig zu verteilen.

Aliex X Mas (Animationsfilm)


Eine Elfe hält ein Alien fälschlich für ein Weihnachtsgeschenk. Sie ahnt nicht, dass ihr neues Spielzeug die Schwerkraft zerstören und alle Geschenke stibitzen will.

El Camino Christmas (Film)


Eine Gruppe Fremder wird bei einem angeblichen Raubüberfall in einem Schnapsladen eingesperrt und kommt sich dabei am Heiligabend unerwartet näher.

Dolly Parton's Christmas on the Square (Film)


Eine kaltherzige Immobilienbesitzerin droht, die Weihnachtsstimmung in ihrer Heimatstadt zu ruinieren. Können Musik, Magie und Erinnerungen sie noch umstimmen?

Captain Unterpants – Wownachten (Animationsfilm)


George und Harold reisen in die Vergangenheit, um ihren liebsten Weihnachtstraditionen auf den Grund zu gehen, und verursachen damit ein riesiges Chaos.

Zoe und Raven – Es weihnachtet sehr (Film)


Während sich Bright Fields auf einen weihnachtlichen Ball vorbereitet, kommt Zoe einem Familiengeheimnis auf die Spur. Gaby ist ihrer neuen Chefin Mia ausgeliefert.

Aggretsuko – We Wish You a Metal Christmas (Animationskurzfilm)


Während Retsuko verzweifelt Pläne für Weihnachten schmiedet, gerät ihre Suche nach Anerkennung über die sozialen Netzwerke langsam, aber sicher außer Kontrolle.
Quelle: www.computerbild.de